"Cluttering up" Linkedin profile?
Points)
on 12/31/12 at 4:02am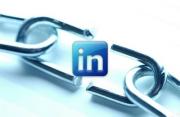 Before I started at MBB I was a college professor, and many (upwards of a hundred) of the undergrads I taught two years ago are now wanting to add me to their LinkedIn profiles. Problem is, none of them have jobs yet.
If I accept all of them, they'll outnumber my actual connections (to people in my old field, my cohort at the firm, connections to people at clients etc). Is there any downside to "diluting" my Linkedin profile with these connections?
Tags: