Comments of the Week 7/8 to 7/14

Points)
on 7/18/12 at 12:09am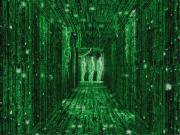 Comments of the Week 7/8 to 7/14
Hello, here are the interesting comments from various threads of the week!
by ThunderRoad: Bankers: WTF are you doing from 8pm to 2am?

A pretty common thing is you get a draft pitchbook full of comments faxed from your MD (yes, faxed so you can barely fucking read it), and you just re-do the whole thing. They want to change something in the model, reformat some pages, add some bullets, whatever. You do it while your associate sits there and surfs the web. Then your associate goes through it while you sit there and surf the web. Lots of wasted time. Repeat 2 or 3 times until it's ok, then both go through and tick and tie every god damn number in the 60 page book, make sure the colors are consistent, make sure there are no periods at the end of your bullet points, etc and send it back, then sit there and wait for another round of comments. I'm sorry you didn't get to experience the excitement of doing a pitch book.

Occasionally, your MD is leaving for a meeting in the monring and gives you final comments at midnight that you have to furiously turn, check, and print (and then check to make sure the printers didn't fuck up, which they do sometimes) and have on their chair at 8 am before you go home, take a shower and come back. Or better yet, he's got a red eye and decides around 11pm that he wants to read about company x in the morning, so you have to sit there for a few hours pulling together all their filings, research, comps, anything else of interest and sending it all to the printer to be bound and then personally delivering it to his doorstep.

If you're lucky enough to be working on an actual deal, maybe the client called you and asked you to dig through the data room and put together a historical breakdown of revenue by customer or something and for some reason your MD wants this to be sent at 3am rather than just waiting and sending it at lunch time tomorrow. That is some straight up Stanford Prison Experiment shit.

I was seated right behind our staffer, who was a real dick, and if I flipped to ESPN.com for more than 5 minutes he would have some dumb shit project for me to do, like scrub 5 year old transaction comps, even if it was 9pm. I wish I was making this up.

Needless to say I did not enjoy the whole banking thing.

by Relinquis: Does Society Use the Wrong Metrics to Judge Success?


The post-financial crisis generation, define success in the same way that those who came before them. The difference is that they probably want to be green tech entrepreneurs, or some other nonsense rather than Hedge Fund analysts or CEOs.

I think you're going through an enlightenment that comes from having experienced the crisis and having lived a little more than your average finance guy / are getting older.

My Motivation
I remember a year or two ago sitting in a meeting with some bankers and corporate types thinking to myself... "do I want to be like the guy across the table from me when I'm in my 40s? a rich loser?" ... It sent a chill down my spine, it's a thought that stayed with me for a while.

Early in my career, I was motivated by a good and increasing income (i.e. more than my peers), some social status and a bit of free time for leisure (buying "stuff" wasn't a big concern, rather buying "fun / experiences"). Now, I'm more concerned with being independent (especially from corporate control), having my work life serve my social / personal life (not the other way around) and maintaining the personal relationships that are important to me (family, friendships & other).

I think I measure success much more subjectively now, rather than measuring it in career milestones, indicators or social status or possessions. Basically I define success as being more of a human being, being truer to myself and relating to others in a more genuine manner. I don't want a standardised human experience designed by committee. I want my own life.

The system is rigged against us!
The way our societies are set up means that we can't take breaks from the corporate rat race, or to experiment with alternatively "tracks". If you take 6 months off to travel in your early 30s people think you're having a mid life crisis and employers would be sceptical of your work ethic regardless of what you've achieved in the past. If you step out of line a little bit it hurts your B-School chances, or takes you off the partner track, etc... It's not just the corporate world. Our governments measure their success by growth in GDP, "competitiveness" and other metrics that relate poorly to what we value as human beings and as communities.

I look back on my career so far and I don't regret a single business meeting that I missed because I was away with friends or a girlfriend. I do regret most of the trips that I skipped because I wanted to work on some deal, or my MD needed "bandwidth"...

I think this is starting to extend to my ideas as well. I rarely read business type books anymore or watch the news or political shows. I'm reading a lot more fiction & other literature, some from this century, some from previous ones. It's amazing how much of what we "know" is just corporate dogma to get you to buy stuff or be a more obedient slave for your corporate master.

Personal relationships
This is an interesting area. Money is a big factor, but it isn't as clear at first. Class, social status, being attractive, having dependants and such are all affected by your income / wealth, but how much of it is "real" and how much of it is because we allow it to be so (on an individual basis or as a community)?

I find that people who like me or have had shared positive experiences with me always overestimate how much I make and assume a lot more "prestige" in my social background (schools attended, family, other affiliations, etc...)... These things matter in a social context when people have superficial contact / relationships (makes sense for them to), but I wonder how deep it goes when it comes to more meaningful relationships.

I was at a dinner recently and a girl brought up the idea that people who are doing well financially cannot fall in love the way the majority of people can because they have too much to lose. It led to pretty heated debate among some of the couples!

To be honest the thing that annoys me the most on a personal level is the lack of sense of community outside of political and professional organisations. Maybe playing sports or charity is the only real outlet. The arts might be another, but so much of it that I'm exposed to is "corporate" and doesn't have a grass roots feel to it.

tl;dr
We are all born into the Matrix... most of us don't even know it exists... looks like you're starting to break out of it!

by couchy: female ignorance in terms of finance


lol, well do you know what the top 5 advertising / PR agencies are? Top law firms? top media / talent groups? Do you even know what people do there?

I have no fucking clue except for what I see on madmen / entourage / suits...
Hope you enjoyed,
Jessica
Community Manager Intern