COMMODIPEDIA - Not just another Wikipedia
O
Points)
on 2/3/09 at 4:25pm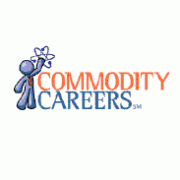 Hello,
CommodityCareers.com has just launched its very own Wiki, i.e: Commodipedia--> http://www.commoditycareers.com/wiki
Anyone interested can sign in easily and add industry specific content. The purpose of the wiki to create a valuable learning ground for up and comers seeking industry information. The idea is to develop an invaluable resource over time.
If you have content to add, perhaps a commodity specific topic to discuss or related company profile to add, use it to your advantage.
Comments appreciated!
Thanks.