Didn't land any OCR interviews at all
?
)
on 1/31/12 at 11:31am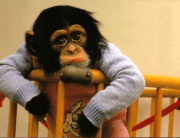 Hey monkeys,
My school just finished with majority of it's OCR cycle - at least for FO finance/consulting/trading jobs. I didn't land any interviews save for 1 with a prop trading firm, but I have no inclination to go into the trading world. Got burned.
I have a 3.7 in a hard sciences major and good leadership experience and an interesting summer job last year (not finance related though.) I networked quite a bit but it didn't seem to change much with regards to getting interviews. (Go to UChicago/Northwestern)
Being international doesn't help with searching for jobs at MM/local PE firms. To what level do banks not like to deal with visa sponsorship? (and how much could that have limited my chances?)
Any suggestions/ideas? More info below
I know my resume/cover letter were proof read by many BB/IBD analysts/vp's and I tailored each one to the specific job I applied to.
I'm at a loss to where to go from here. It's hard to keep your head up when the kid with with a 3.3 in econ got the job because his frat bro/dad's best friend interviewed him.
Thanks a lot.