Do You Care About Your "Value Add" to Society?

HF
Points)
on 5/23/12 at 10:15pm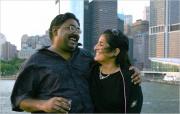 I've been bombarded lately by people asking me if I feel fulfilled with my job in finance, or how it helps the general public... trying to compare what I "give back" to what a doctor provides to society. When my answer is "well, nothing really," they want to ask how I can live with myself. Personally I couldn't give less of a fuck, I'm just doing something I like and getting paid money (which I also like) to do it. Who cares about anything else?
Thoughts from the general monkey population? Anyone find a need to justify their career's "value add" to society?
I hate victims who respect their executioners