Does 2.9 Major GPA meet 3.0 Cutoff?
IB
Points)
on 5/12/12 at 4:59pm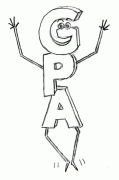 Hey Everyone,
Was curious about this scenario for a friend who was asking for advice:
Many business jobs have a minimum GPA requirement of 3.0. In the case where someone has a major GPA that is higher than their cumulative GPA (weird, right?), can a major GPA be used?
Also, what if someone has a 2.9 (already rounded to one decimal) major GPA (cumulative GPA is lower so won't be using that)?
Major GPA is an official metric provided by my friend's university, in case anyone was wondering. No way to really massage either number. GPA is for a STEM major.
Thanks