Equity Research Q&A with Flake
Pages
Asset Management - Equities - 3rd+ Year Associate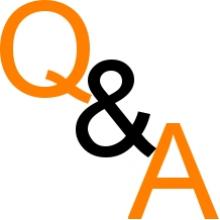 Mod (Andy) note: This thread is from December '11, but Flake said he is still up for answering questions, so fire away
Given the holiday season, I'm in a relatively good mood and feel the need to give back a little. I've seen a bunch of these "fielding questions" threads and I thought they were extremely helpful.
I am a week away from hitting my one year anniversary of being in a BB research role and I figured this would be a good time to do an entry-level Q&A session on ER. I will do my best to answer any questions and PM's. It might take me some time to get back to you with all the family crap going on this weekend.
Quick disclaimer: there are a few things I will not feel comfortable discussing given my relatively short time in ER, as I don't want to spread misinformation and will note when I'm not 100% sure. Sometimes, I will simply respond with an "I don't know" to questions that are out of my league. Additionally, I came from a back/middle-office job (also spent a year there) and will answer any questions that have to do with that.
Mods, if there is not enough interest or if this was done before, please delete the thread and I will attempt to do this again next year.
Upcoming Events
Feb 4 2016 - 8:00am

to

Feb 5 2016 - 8:00am

Feb 5 2016 - 8:00am

to

Feb 6 2016 - 8:00am

Feb 9 2016 -

5:00pm

to

6:00pm

Feb 10 2016 - 8:00am

to

Feb 11 2016 - 8:00am
Poll
Who do you want to win the superbowl?
Panthers
28%
Broncos
37%
Don't care
35%
Total votes: 182