ER: How to specialise in a sector in 6 months?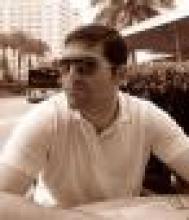 Hi all,
I'm a buy side equity analyst with a private equity for about a year. My boss and I have discussed that in the interest of both the fund and myself I should try to specialise in an industry/sector over the next six months. Our chosen industry is infrastructure.
My next action is to devise a six month plan to become a specialist in this industry, and the goal is to know "better than the management themselves" about their businesses and the sector. I'm a bit perplexed as to what is involved to acquire such high level of knowledge.
For those of you who have become specialists in a certain industry, what do you think are the most helpful things you've done to become an expert analyst in that industry?
Many thanks!
Don't Miss This Awesome Related WSO Content
Upcoming Events
Apr 22 2015 - 8:00am

to

Apr 24 2015 - 5:00pm

Apr 29 2015 (All day)

to

Apr 30 2015 (All day)

May 13 2015 - 8:00am

to

May 15 2015 - 5:00pm

May 30 2015 - 8:00am

to

May 31 2015 - 5:00pm
Poll
What's your favorite possession?
Car
14%
Phone
12%
Watch
7%
TV / Entertainment system
2%
Clothing & accessories
10%
Furniture
1%
Laptop / tablet
17%
Credit card
6%
Xbox One / PS4 etc
3%
Art
2%
Stereo / audio equipment
2%
Nothing, I'm a broke student
21%
Other (add to comments)
5%
Total votes: 391