Equity Research - 1st Year Analyst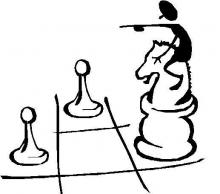 Hi all,
I'm a buy side equity analyst with a private equity for about a year. My boss and I have discussed that in the interest of both the fund and myself I should try to specialise in an industry/sector over the next six months. Our chosen industry is infrastructure.
My next action is to devise a six month plan to become a specialist in this industry, and the goal is to know "better than the management themselves" about their businesses and the sector. I'm a bit perplexed as to what is involved to acquire such high level of knowledge.
For those of you who have become specialists in a certain industry, what do you think are the most helpful things you've done to become an expert analyst in that industry?
Many thanks!
Upcoming Events
May 24 2016 - 8:00am

to

May 25 2016 - 8:00am

May 29 2016 (All day)

to

May 30 2016 (All day)

Jun 1 2016 - 8:00am

to

Jun 2 2016 - 8:00am

Jun 8 2016 - 8:00am

to

Jun 10 2016 - 5:00pm

Jun 15 2016 -

7:30pm

to

8:30pm
Poll
Who is your favorite Hedge Fund manager?
Bill Ackman
13%
Steve Cohen
8%
Ray Dalio
18%
Ken Griffin
8%
Carl Icahn
10%
Jim Simmons
5%
George Soros
10%
David Tepper
6%
David Einhorn
10%
Seth Klarman
8%
Other / None of the above
5%
Total votes: 331