Establishing credit as a youngin'?
CO
Points)
on 6/26/12 at 11:00pm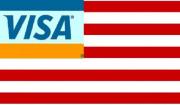 I am currently entering my junior year of college and have yet to establish credit for myself. I was hanging out with some of my older friends who stressed how important credit is and I started to freak out that I wasn't already on top it. I have been raised by two parents were both once upon a time terrible with credit cards and have a scared attitude when addressing credit.
My questions are: how does one start establishing credit, what kind of score will I want leaving college and how vital is it to have credit on hand?
A few thoughts to boost my credit would be to take the bills in my name on the house me and 4 other roommates are renting, open a small credit card at Dillard's or The Rack to start a small line of credit and move phone service providers and fly solo.
Any advice would be helpful. I'm all about learning the tips and tricks to life and this is definitely one of those where expertise on the subject will save me a lot of time and money.
PS: Don't bitch about me not knowing this on a Finance forum, I'm an IT guy who enjoys the personalities on this forum a helluva lot more than others.