Facebok pays better than 1st year analyst?
Points)
on 2/2/12 at 4:15pm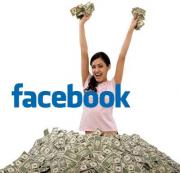 Which bank can top this offer? Sounds pretty good to me
From BI:
How much does Facebook pay a recently graduated software engineer?
Over on Quora, an anonymous user answered: "I am graduating in the spring of 2012, and I was offered $100,000 in salary, a $50,000 signing bonus, $5,000 in relocation, and as [much stock] as necessary to be worth $120,000."
We've since had this answer confirmed with a second source familiar with Facebook compensation. Facebook PR declined to comment.
Read more: http://articles.businessinsider.com/2012-01-25/tech/30662148_1_software-engineer-bonus-engineers#ixzz1kkSuJf6o
No one would remember the Good Samaritan if he'd only had good intentions; he had money as well.