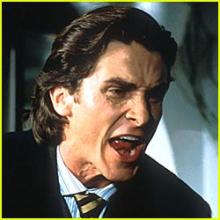 So I'm a 2nd year analyst in FIG in a lower-tier bulge bracket. Trying to get out to HF/PE but headhunters and firms are so racist against FIG experience. I've actually focused on asset managers and FinTech companies which follow traditional EBITDA based modeling, and purposely don't do any insurance or banks. Yet it seems impossible to shake off the FIG stigma. People from the class above me either went to FIG PE or left finance altogether.
Any advice on how to deal with this and break out of the FIG pigeonhole to a generalist role on the buy-side? Unfortunately, switching to M&A or LevFin within my bank is not an option at this point. Thanks in advance.
The WSO Advantage - Investment Banking
Upcoming Events
Nov 29 2015 - 8:00am

to

Nov 30 2015 - 8:00am

Nov 29 2015 -

4:00pm

to

5:00pm

Nov 30 2015 -

8:00pm

to

9:00pm

Dec 2 2015 - 8:00am

to

Dec 3 2015 - 8:00am

Dec 2 2015 - 8:00am

to

Dec 4 2015 - 5:00pm
Poll
Long term, which career path interests you the most?
Accounting
1%
Asset Management
10%
Commercial Banking
1%
Consulting
4%
Corporate Finance / Strategy / Development
9%
Entrepreneurship
6%
Equity Research
3%
Fintech
2%
Hedge Fund
18%
Investment Banking
9%
Investment Advisor / PWM
1%
Private Equity
16%
Prop Trading
2%
Real Estate
6%
Sales & Trading
3%
Venture Capital
6%
Other Finance Role (academia, non-profit, government, legal, etc)
1%
Other - Non Finance
2%
Total votes: 1210