First Step To ER - CFA Level I

Points)
on 7/27/12 at 1:00am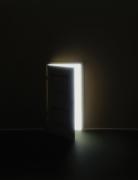 I'm sitting for the CFA Level I in December. Assuming I pass, do you think that would be enough to land an entry-level Equity Research position? I graduated with a Finance degree from Rutgers in May with a 3.5. Decent, but not great.
I currently work in the middle office of a BB doing ops work on stock trade settlements. It's well documented on this forum that ops = junk, but it's not such a bad job right out of college.
It's okay for now, but what do you think my next move should be? What steps would you take to get the ER job if you were me?
Thanks in advance.
-Steve
http://DollarDrip.com Username: Knowledge Kick