Former MS M&A / KKR here to field questions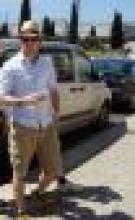 In the spirit of thanksgiving, I have decided to host a thread where you can ask all you ever wanted about banking or PE. Please feel free to ask away.
Poll
Men: Besides a watch, which fashion accessory (for work attire) do you most care about?
Shoes (in regards to the appearance aspect, not the functionality)
44%
Tie / tie knot
29%
Cufflinks
2%
Belt
4%
Socks (w/ colors, patterns etc)
4%
Pocket square / handkerchief
0%
Eyewear (in regards to the appearance aspect, not the functionality)
2%
Briefcase (or equivalent)
2%
Wallet
2%
Don't care / Other (add to comments)
11%
Total votes: 352