Future for Hedge Funds?
IB
Points)
on 7/16/09 at 11:51pm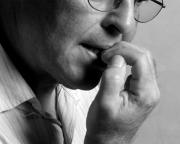 I recently stumbled upon an article that was particularly harsh on the history of hedge funds in the past and pessimistic about their future.
As someone who has long been enthralled by hedge funds and professional investing, the article was a bit disheartening.
Do most people now think that a sort of bubble has burst in the hf industry? Can anyone who is actually in the industry tell me the general consensus in Wall Street?
the article is here: