Graduating into a Bad Economy

PE
Points)
on 9/18/11 at 3:14pm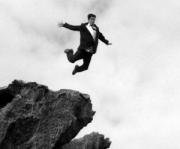 After reading through the thread on the 2011 hiring freeze, I'd thought it would be valuable to share with the community the thoughts and experiences of someone who graduated into a good economy. While it is easy to sit back and say that my class had it easy compared to today's graduates, this argument only goes so far. Here is what happened to the 2007 grads:
I was fortunate to graduate in 2007 when the economy was great and jobs were abundant. In fact, I secured my IB job in the Fall of 2006 when times were even better. Myself and my classmates all started work in Summer '07 post-graduation. Things were great, work was plentiful, and we all got paid. Then the recession hit in Fall '08. Work dried up and pay went down. People started getting fired. A lot of them. Entire banks collapsed and armies of qualified people lost their jobs. Industry cut back and all of a sudden no one was safe. Small businesses and start-ups failed as no one was spending money. A huge collection of '06, '07, and '08 grads were made redundant -- cast out into an economy where no one was hiring.
Meanwhile, those of us who were part of 2-year banking programs were on the market pursuing our "exit ops." Come Summer '09, we too would be out on the streets. When PE recruiting hit for the '07 grads, opportunities were bleak. PE firms were reducing their associate intake as deals weren't getting done and they didn't need as high a headcount. Previously, analysts in my program had near 100% placement into PE, and great PE names no less. For my analyst class, only the top performers (~20%) were able to secure PE roles. The rest begrudgingly accepted 3rd year offers. Some took middle office industry jobs, some got frustrated and ended their analyst years unemployed.
For those of us who did secure jobs, we lived in constant fear that our PE firms would implode or cut us before we even showed up for our first day of work. For some people, this was true. A number of PE firms pulled the job offers they had originally extended, offers that analysts were counting on for when they finished slaving away in investment banking. Other PE firms were less forgiving, not opting to slash associates until a few months after the associates started working -- after they had signed expensive leases and spent their banking bonuses in anticipation of receiving a monthly paycheck and other future bonuses.
I admit, I got lucky. My PE job was still waiting for me when I finished banking. They had decided to reduce associate headcount prior to hiring, so I was safe. I worked for two years and got a fantastic experience, mostly because there were fewer associates so I got staffed on more deals and covered more portfolio companies than my predecessors. A number of deals fell apart, but miraculously the ones I got staffed on all got completed and I was able to stuff my resume with closed transactions. Things were looking up and all that was left to do was to apply to business school -- surely the economy would rebound by the time I graduate b-school in 2013...
But this year was different. Harvard Business School elected to diversify its MBA class away from finance and consulting in favor of less traditional candidates (http://management.fortune.cnn.com/2010/12/17/harvard-biz-school-to-wall-street-rejection/). All of a sudden even the superstars from Megafunds found themselves with no acceptance in hand and the prospect of being unemployed in Summer '11. HBS caused a trickle down effect in MBA programs as the finance superstars scrambled to pull together applications to lesser schools. In the end, a lot of '07 grads found themselves looking for employment again this Summer. This put them in a tough situation though, they had a number of options, but few were appealing:
1) Negotiate to stay on another year at their PE shops and try again at MBA admissions the next year.
2) Lateral to another PE shop and "re-do" their pre-MBA associate years.
3) Try to skip the MBA altogether and secure a post-MBA job.
4) Leave the industry.
Option #1 wasn't available for many and option #2 meant a two year career set back. Option #3 was preferable, though even HBS MBA students with IB/PE experience were struggling to find post-MBA PE jobs; competition was fierce. Many folks I know were forced into option #4, though I admit that some of my friends are a lot happier now as a result.
Obviously luck plays a huge role in any given person's situation, but you can't wait around to get lucky. So folks, before you throw your hands in the air and claim that you never had a chance, realize that everybody has had to fight for their place on Wall Street, regardless of when they graduated.
CompBanker