Growth Industries

Points)
on 7/3/12 at 3:22pm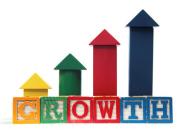 Hey guys - I'm a college undergrad and still have a year left before I have to jump in to the real world. I've been thinking a lot about what type of career I'm looking to have. I used to be focused on finance and had two solid finance options, but ultimately no longer think that's for me. And since I have a major in information engineering, I think I have other options.
So I pose this question to you: What industries do you think are going to see significant growth in the next 10 years, and what do you think the best strategy for succeeding in those industries is?
I'll go first:
1) Predictive Analytics. I think this industry has been around for some time now, but that the recent push towards the internet with search engines, social media, and mobile technology is resulting in SO much more data out there that there is to analyze. I don't know many facts related to this, but I read an article a while back about how Target is able to predict with over 90% certainty when their female customers become pregnant, and adjust marketing strategies accordingly.
Best way to break in: I think a predictive analytics consulting company should give you a broad education of the industry, and let you establish relationships across the industry. I know IBM has a division for this - I imagine Accenture does too, and then I know there are a lot of smaller shops for it.
2) Biomedical Engineering. I think this has been growing for a while since healthcare became such a big area and has received so much funding (from the govt and etc.)
Best way to break in: Undergraduate degree in ChemE or BioE, with research internships or private sector internships at Biomedical companies (I think Pfizer is one)
3) Quantitative Finance related to Healthcare: I was actually talking to a quantitative finance professor about this. She thought she could see a lot of opportunity in optimizing the strategies of health insurance companies, in response to new regulations.
Best way to break in: A quantitative undergraduate degree followed by a masters degree in financial engineering, and internships at a healthcare insurance company.
What do you guys think? The predictive analytics path is the only one that I htink my background really prepares me for....
There is already a book on you. That book is already being written. And if I talked to your friends, your teachers, your professionals, your family, I would know so much about you I wouldn't even have to meet you. You write the book the way you want to be