Headhunters
IB
Points)
on 6/9/12 at 3:00pm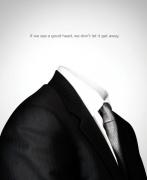 Hello all,
I'm currently preparing for ft ib interviews for campus recruiting in Sept./Oct.
I've seen some people post about how they got ft IB interviews from BB through head hunters (and that they were contacted because firms were interested in their specific skills like languages, computer skills, etc.).
I wouldn't think it'd be common to get in touch with banks through head hunters at the analyst level since they recruit heavily through campus recruiting.
So my question is
1) how likely is it to get connected for interviews with banks through headhunters, based on your/other people's experience?
2) What are some head hunters that you know of? It won't cost me anything to upload CV there anyway no matter how unlikely. I only know of efinancial careers at the moment...
Thanks!