High schooler story
Points)
on 1/5/13 at 8:29am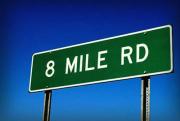 I would like to share with you WSOers my story. If 'nothing else, at least it will be a good summary for me.
I have not really achieved anything big yet but I feel I'm on the good path and decided to write my mind/story/thought out. In a nutshell the story is about me starting trading at the age of 14, what I experienced, getting into being passionate about economics, trading, it's becoming my only one real interest which I would love to spend time with.
My first memory goes back to when I was around 12-13 years old, my family (definitely not a middle class, but definitely not an upper class either) would save money on a lot of things and always said to me that there are things what are necessary to buy, and there are things what are not necessary (they always say this). When it comes to something which is not important, cheap will do they believe. They were right as they will be able to cover my tuition fees now but I really didn't understand back then and that frustrated me.
I would see my not necessarily richer classmates with much better stuff back then. Again I can not recall exactly, except a few, for example when I invited over my friends and ordered 3-4 pizza and my parents were so angry at me I won't forget. Another time at a school trip one of my friends asked me why did I bring that small amount of money, it wasn't a too good experience either. My parents would rarely give me money to buy from the snack bar in the school, meanwhile others often did. Certainly, looking back it wasn't anything serious and now I can't even imagine why did these things hit me that hard, but for me back then it seemed it just did.
So I had this feeling all through elementary school - I just desired so much the cool Christmas gifts they get, the money they got to bring to school trips, the cool toys and stuff. It was funny because families with much more poor conditions in the class had "better stuff" once again.
As far as I am concerned, it was these number of happenings which set me on the path on to make money. I had no hope that my parents would buy the most expensive LEGO for Christmas so I felt I got to do something in order to do that.
Around 13, I started looking for ways to make money. First off I would work for my grandmother/father, cutting the grass, digging, etc. anything but that really didn't work out as I earned very little. Somehow I ended up with referral programs but it really did not work out either. I can remember having a Google Adsense account and trying to figure out what type of webpage should I make to generate a lot of visitors - with the help of free-of-charge hosting companies I didn't have to pay a dime. Then I got the idea of designing webpages for a fee, started looking at how HTML works, Photoshop, but after a few months I gave it up just I did with referral programs. I don't remember why but perhaps because It was too hard to learn especially the programming part.
I had no idea how to go on. These times I was quite occupied with playing Call Of Duty 2-4, like 3-4 hours a day, leading my clan, playing so called "wars" (clans against clans), wanted to make a living out of playing (like professional gaming). For quite a few years I was still doing the same with less hours, but with time I lost the interest and was just bored by it. Then, somehow I heard about stocks trading and my father happened to know the basics as our family owned a few stocks. One night (I was about to turn 14) he was telling me about trading that I could try it out, and it really did get my attention (I can remember playing Far Cry that night, before we started our first discussion with my father about stocks). I felt so cool thinking I will be a broker, he also gave me a book he had on stocks trading. He advised not to go with high risks, and told me leverage is a BAD thing and I should never use it. Also he told me numerous times when I got my first losses that I should hold my positions till they come back to profit, and also advised me not to use stoploss. These were the advices I can clearly remember being told and being broken after a few months of trading I realized he may be wrong.
I have read the book like three times and then started researching on the internet. Under two months I got to know "a lot" about trading, and I told my father I want to start trading with my money. We went into the local office of one of the bank (it didn't even specialize in trading, fees were very high looking backwards) in our town, opened an account under his name and I started trading with all my saved money (around 300 dollars).
I bought a few stocks (it was in the beginning of 2009, hell yeah) and eventually from the moment I bought them they started falling, it took around 3 months till they would recover and I would be able to get out my positions with zero loss. I was eagerly watching and reading the news each day, interacting in forums firstly only in my home language, and then came english came too. There was a day when I would go home in the breaks (we happened to live very near the school) as there was a new energy company IPO to the exchange. A few days later I closed out with a 20% profit, I can remember I was very-very happy, there was my first big winnings and I was so proud of myself that I "had to go home because I had to deal with business".
In some cases I would follow the markets in the breaks at the library where this one single computer was with extremely bad internet connection. I can remember explaining one of my classmates what I was doing, and later that day he would say joking in class "Richard makes money even when the stocks are falling". He seemed he didn't really understood the definition of short selling I was telling him, anyway, it was just one anecdote.
Back to the story my father told me if I keep doing this so good he would give me an additional $150 to trade with. When he got home from work I would always tell him what happened today on the exchange. I got the $150 and I was still in the game with borrowed money as well. 3-4 months of real-money trading and I still didn't lose my money. I remember considering trading as a money-making machine, I was even telling fellow traders on forums how I made a lot of money and how easy trading is, all you got to do is follow the news. I had even got a blog (which I deleted like two years ago because of the tons of ridiculous trade and technical analysis I published, along with my real-name) where I was sharing my trades along with screenshots, and published my outlooks and analysis on the bluechips of our country's exchange. I had like half a year of experience and I was attempting to teach the business, I wrote also a lot on how trading is done and what you should do to be profitable. Was kind of pathetic, again, looking back.
In just a few months I found myself in big losses. I used no stoploss at all, psychological pressure played a big role. Equity was down like 50%, and my father was understanding: told me I should change something in my style, otherwise I should quit. My mom said the same, even my grandparents, but I thought they do not understand how this is work and it takes time to be successful (by that time I was over a lot of a books, I remember the case of Jesse Livermore motivating me)
So, truth be told I was too much in love with the markets and I enjoyed too much watching the news and trading so I decided to move on and let the stock trading go (By this time I could not even imagine my life without it, for real), this time I decided to try Forex works. I took a few months to learn the basics, when I took two weeks demo trading, with big gains, but with enormous leverage. Thought it's nothing serious and I can easily make money, so again, borrowing money from my father (270 euros) to tryout real-money forex trading, losing it again happened.
At this point I was down with like 550$ forex and stock losses combined, it was bit of a discouraging experience. Had some remaining money on my stock brokerage account, and had some on my forex brokerage account and withdraw all, gave back to my father. Decided to "start a new life" and getting back to the basics, this was the time I realized hard work needs to be done, and trading is not that easy I thought. I was seeking motivation on the internet, decided to start things much more seriously now. Started reading more books, started demo-trading more seriously and for longer periods, started attending webinars, free courses over the internet, forums also did an enormous help. This was the point I started working again for my parents, to raise capital overtime so I could get back into trading.
One year of trading experience was done
Long story short, I spent the next two years reading a lot, books, forums, articles, spent time with demo-trading. Anything related to forex interested me and I read. During this time I also lost two other accounts, an account with $200 and an other account with $300. This was the most miserable part (so far) of my trading career. There were several consecutive months when I couldn't concentrate on my studies, most of the time I was depressed because of the constant losses (when I had money to trade with). I still have these accounts and it's not that pleasant to look at them.
On the other hand this was the period when I gained the most knowledge and had a good training of around two years. Following the markets through my phone was not a problem while in class. I bought an used, first generation iPhone with the money I saved up to be able to trade and followup news even when I was not at home.
Almost three years of trading experience was done
During this time my parents did not really support me what I fully understand, but they didn't mind me trading as long as it was my own money, however, asked me numerous time to quit trading.
So there I was with no money, but with three years of trading experience behind me which I could prove. I would say, without any exaggeration that by that time I had a good expertise of the forex market on the level of retail trading, and on technical analysis (which eventually turned out internet marketing companies specializing in forex education could use), but still was not able to generate consistent profit on demo. This was the point where I strongly considered quitting and considering starting to study real hard as graduation from my high school was in three years time and thought probably I should take my parents advice. For a a limited time I stopped any kind of connection I had to finance.
And there came the change. I was offered a part-time job at a forex forum to be a moderator for $100 a month and an additional $250 per month on a specified trading account of mine I could trade with, if I keep posting and interacting with forum members.
(A big thanks goes out here to David, my portuguese trader friend of mine who I got to know through the internet who helped me in achieving this, and also, did sponsor me with some kind of capital)
This was an incredible offer for me, and I took it of course. Right after that, having such a big step forward it gave me the idea of looking for jobs in the forex market. I realized forex does not consist of only trading - there are a number of niches in it. Through online-outsourcing (freelancer) platforms I managed to get a job starting from summer going on for an approx. 4 months at a South-African forex company as customer service/forex trader where I had a number of duties related to trading which I did truly enjoy. 3.3$/hour, 6-8 hours a day. This was a kind of bigger IM company and I have learned a lot from them, especially from their CEO who seemed to be a great leader. All the conference calls were done through Skype as well as the interview and I can recall being very-very nervous prior to the interview, especially because of my bit broken english. I wish I could still work for them.
I also managed to land a job at "internet's largest site devoted entirely to investing education", researching discount brokerages, therefore contributed to the creation of new sections of the site, I loved doing it aswell.
I started making an impressive money (impressive for a high schooler, but I would say impressive even for a manual laborer in our country for instance), paying off my relatively small-medium debts to my father, and started trading again (this time I really felt that something has changed and this time the result of my trading will be way different).
During these times not once I lost that monthly bonus of 250$, but there were better periods too - when I doubled that money and withdrawn the profit. Basically, nothing changed, and I still could not cope with my emotions.
But, there were two turning points during these times.Once I have deposited 300$ (of the money I earned through the above jobs I mentioned) of my own money to a retail fx brokerage, and turned it to the peak $4800 (of course, with the help of overleveraging), and then lost it all.
Also it should be mentioned, that like a half year ago I managed to turn $250 to $2500 which I immediately withdraw. This was a great experience, and I really needed it.
You can assume sometimes I was very dark (that $4800 really hit home), sometimes I was very sunny (that $2500). During these times I had that romantic idea that I don't have to have a degree, because on my own I will be able to make a living on the forex niche and trading and actually this thought was going through my mind ever since I started out at 14. Whatever I will do, managing forex accounts, freelancing for forex projects in the internet marketing, starting my own investment company, anything else, I thought I would succeed.
This was the romantic idea I had for a pretty long time, but coming to the conclusion during the summer break (before 11th Grade started) that if I really want to make a step forward, and eventually want to make it big, I gotta concentrate on studying, and get into a top university. Also this was the time when I first heard or let's say went into more detail about investment banking as a potential for breaking into finance/wallstreet/trading, you name it. And started following related websites like WSO, and M&I.
I used to enter a lot of forex demo trading contests, but never managed to win any of them. There was this mixed-instruments contest a few months ago where the grand prize was an Audi A3 and I really got close of winning. For the last two weeks I was leading the rankings and really had this feeling I am going to win this car because there was a considerable gap between me and the second placeholder. Literally in the last day of the contest I fucked up and from being the supposed winner I fallen back to the literal absolute last place (I left a huge oil position overnight, turned out a huge negative swap is charged). Shame the platform is no longer working and I can not export the trading statement.
It was pretty shocking especially because all I must had to do is to stop trading and wait for the end. Following week I was mostly grumpy with everybody and even now when I think back, it makes me angry for a moment.
One more lecture from the market.
Since the start of 11th Grade I quit regular, conservative trading and my moderator position, now I just play with that monthly bonus of 250$.
With high leverage whether I double it or lose it all: I'm thinking of it as it doesn't matter - it's not my money in some way, as I can withdraw only the profit I made over the bonus. Basically what I do is playing casino with this money and looking to trade volatile sessions only, when there is a news announcement - odds are somewhere around 50%-50% obviously so if I win I withdraw the profit and save that money up - if I lose then I acknowledge lost that one and I can move on and continue concentrating on my studies. Usually it takes only 2-3 days away from my concentration on studies, before I end up with a margin call.
So, this is where I am now.
As for the moment:
Putting a quite considerable emphasis on academic performance, with keeping an eye on financial markets regularly and preparing for the only two, but very prestigious in our country economics & monetary policy challenges held for high school students.
As for the competitions and for my attitude towards finance:
Me (as a teacher, and captain of the team) and my team managed to get into the finals for one of them (till for the other one it's still the qualification round).
One of them is sponsored by the largest investment banks and brokerage houses, as well as universities and the stock exchange of our country, while one of them is solely sponsored and ran by our central bank.
Basically I organized all the things including picking my teammates, preparing the team, and making the team into the finals (there was a trading part of the game, there were series of online tests, certain kind of simulations, essays to qualify for the finals) which is absolutely FINE, not everybody could have the same interest.
It just sucks that nobody in my school (definitely no one) and my surroundings would have the same interest, and that teammates are motivated by the grand prizes of the competitions - meanwhile I could give a shit about it: All I care is that certain spring week we would be offered and tours through financial institutions, and mainly: meeting with people with the same interest. I am hoping their source of motivation (the grand prize) won't get them work any less for the competition.
As for my goals in 2013:
Save up more money, ending the grade with a satisfying result, winning the two above mentioned competitions, having my summer spent abroad, to my profit (internship) and to my liking at the same time (having fun), and having my university application sent.
- - - - - - - - - - - - - - - - - - - - - - - - - - -
Thank you for taking the time to read my story.
Somewhere it may sound romantic, but I'm absolutely honest and it's true all the way down.
EDIT:
* I decided to put this down a few days ago but now put it back up, since based on the initial comments reading my story would come through as I just want to brag, meanwhile the reality is different as I wanted to tell my story because nobody in my surroundings would "understand" what I was doing or would be interested, despite they want to know how much money did I lost or made.
* I also decided that I'm gonna come back time by time, to inform you (or just for me) to keep track of my achievements and failures.
* Also I changed my mind and uploaded a few things, and added a few additional points to the story which I did not cover.
Tags: