How to get Respect...

IB
Points)
on 3/16/10 at 1:25pm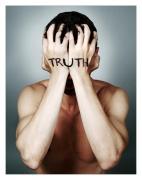 Bankers are among the smartest people in the world, though so easily manipulated. Why is it that as soon as graduates enter banking, they suddenly feel so inadequate that they change everything about themselves. We are meant to be the movers and the shakers of the developed world, yet a vast majority of us are so easily manipulated that we will do anything if someone calls it prestigious.
I used to judge people on what they did; I respected bankers just for being bankers, I respected barristers for being barristers, and so on. I attatched value and respect to prestige. Prestige is nothing more than the value system and dogma of other people. After sitting on this website, hearing countless analysts bitch and moan about how their job, after sitting in my IBD office and seeing 75% of the people miserable and lifeless, I have come to realise why I respect people.
I don't respect what people do, so much as how they do it. I respect the guy who puts his heart and soul into something, who finds a genuine passion for what it is that he does. I have no respect for someone who does something they don't want to, bitches and moans, all because they have a false attatchment to prestige, which shrinks their testicles so much that they daren't go and do what they'd really like to.
I respect the guy I met the other week working at Prada, who knew everything about the human form, dressing to shapes, colours vs skin tones. He was eccentric, he loved what he did, and he was happy to help me get a few outfits. My friend owns a little restaurant, and knows everything about the food he serves; the roots of each dish, and the chemistry of taste, he's been into food since 15. It's an almost infectious passion he has. I worked with him one summer a few years ago, and he was busting 15 hour days, every day of the year, with a smile on his face and a spring in his step. These are the people I respect.
I love my job, I love working in IBD, and as someone who values money, I love getting paid. For all the long hours and sometimes mundane analyst bitch work we have to do, we are working on things that genuinely shape the economic landscape. We get to work on massive issues, with top people, exposed to the 'behind the scenes' side of business in a way that almost everyone will never get to do.
If you want respect, it isn't about getting on some elitist bandwagon citing quotes you read in 'damn it feels good to be a banker', hiding behind pompism and well worn banker quotes. It isn't about watching 'wall street' and copying it to a T. It isn't about basing your personality on what you ' think' a banker should be. It's about being who you are, and putting yourself into it. If you can't do that, they you fail as a human being to achieve any sort of excellence. You just coast, living someone else's life in quiet misery.
Sorry to ramble, please feel free to add to this discussion, whether you agee or disagree.