IB MBA Associate

AM
Points)
on 8/14/12 at 3:00am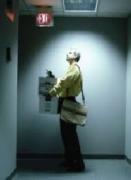 If you were to go to a BB as an associate from a top MBA and do a few years there, but decide the MD track is not for you, where are your exit opps?
From what I hear, its a bit different moving out of banking as a post MBA associate then a banking analyst, but wanted to hear some input from those of you who have had experience with this situation, or have directly seen someone go through the same.
I am not directing this question towards anything specific like PE, but just in general, where do banking associates usually go, and what types of organizations try to recruit associates.