If You Could Do It All Again...
IB
Points)
on 11/2/12 at 3:30am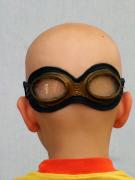 Moderator Note (Andy): Best of WSO - this post originally went up May 2008 and we thought it deserved to go back on the homepage for those who may have never seen it.
For those of you who have graduated college and gone off to do banking, looking back are you glad that it is something you have done? I have a friend who works at one of Goldman's top groups and whenever I ask if he's happy he chose banking he says, "I wouldn't be here if I didn't think it's going to lead me where I want to go."
So for you experienced monkeys, looking back, would you have made the same decision to pursue two years of analyst work?
On that note, do you think it is possible to keep relationships and your health while putting in your two years?