Investment Bank Networking
?
)
on 11/22/12 at 1:00am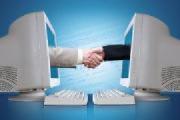 I have previous IB internship experience and bit of buy-side experience as well. During my undergrad days I networked with people in investment banking through emails like: "I'm in school XYZ and want to learn more about IB career...informational meeting, etc" (This was when I had no IB experience so it made sense for me to email them and ask about it)
I am wondering how would I email investment bankers now since "I want to learn more about IB" doesn't really make sense (since I already worked in IB).
Looking to jump from boutique to MM/BB
Thanks guys