Is now the time to move?

PE
Points)
on 6/21/12 at 6:08am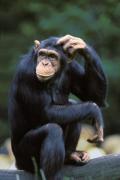 I've got a tough decision to make. I am an engineer with a year or so experience out of uni working in a non-technical role with a global company based in Aus. The company is an engineering/asset services company. I'm bored out of my mind there but there is scope to move into the corporate finance side of the business. Possibly in treasury, M&A or Strategy... All of the finance grads dislike what they are doing also as it is mainly accounting based.
I'm not entirely convinced this will happen...
While trying to find a mentor in the PE world, I was offered a job at a small AM/PE shop ($.8b AUM and 25ppl). I have spoken to several of the guys there at length and there seems to be a really great culture and lots of experience to learn from. The downsides for me are that they are quite specialised in the industry they invest and I will also be taking a 30%ish pay cut (from an already modest salary) to take this role.
HF/PE/VC is really where I want to end up - ideally with one of the big players.
Will specialising early hindrance me in this pursuit? Should I stay put, enjoy the more relaxed hours and work hard at getting into a Top 5 MBA then make the switch?
I'm really at a loss on where to go here. So some advice would be very much appreciated.
"It's not until the tide goes out that you see who's swimming naked" -Howard Marks