Just Want to Say Thanks.

Points)
on 2/15/12 at 3:51am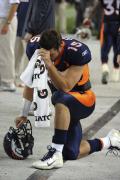 What's going on everyone? First of all, I've been browsing this site for about a year now and it's helped me a lot. I'm graduating from a "non-target" school and major in History and have a overall 2.9 GPA.
I figured there was no way I was getting into finance even though I love it. It's almost been a weird obsession of mine to land a job as an investment analyst and eventually become a portfolio manager, everything else is secondary. Because of WSO, you guys have showed me in what is important to be successful in breaking in. I'm taking the CFA Level 1 and networking constantly.
Been getting interviews left and right from big banks and small boutiques because of the hard work of networking and decent social skills and hard work. I have still to make it, but just want to say thanks for showing me indirectly to the right path. Any advice of what more I can do to break in to the industry?