Like UBS, Deutsche Bank not taking many interns
IB
Points)
on 7/27/12 at 3:00am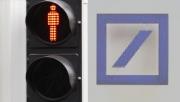 Deutsche Bank has announced that many of their interns are in jeopardy of or will not be getting any full time offers at all.
For the internal risk function(MO), as well as Global Transaction Banking, only about 30% of interns will be hired.
For the internal finance function (MO), NONE of the more than a dozen interns will be getting offers.
For the FO, it is rumored that at most half will be getting a chance at full time employment.
All of this news comes just as UBS fired 30 full timers, as well as making serious cuts to their intern class. Not a good time to be breaking into the industry.