LinkedIn is a waste of time! (for networking)
IB
Points)
on 12/24/12 at 5:29pm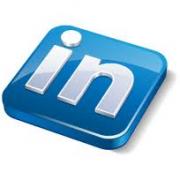 People use LinkedIn as a virtual Rolodex and that's about it. If you "connect" with random people thinking they're going to help you, they won't. No one checks their messages on a regular basis. Don't connect after you interview with someone. An interview doesn't denote a valid connection in the corporate world. If you can't call the person up to grab a drink or coffee, don't waste your time adding them on LinkedIn. TWICE it's happened to me where I saw I had a "2nd Degree Connection" at a company I was looking to apply at. So I contacted my acquaintance/friend who supposedly knew them. One had just interviewed with the person and they didn't offer him the job. Yet he still connected with them online?? That's like getting rejected by a girl at a bar, going home and sending her a Facebook friend request… Where's the dignity? The other knew the guy from like junior high and hadn't talked to him since. GREAT connection LinkedIn! Connecting professional strangers.
How LinkedIn IS used…
HR and Head-Hunters use LinkedIn. HR will check to make sure you are competent enough to maintain a professional online presence and that it lines up with the resume you give them. LinkedIn is the best thing that has ever happened for Head-Hunters! They search for the qualifications the job calls for thousands of names pop up. Even they don't ask to connect though. I've had 50/50 where they'll either send me a LinkedIn message or call me and tell me they saw my LinkedIn profile. None had anything good to offer.
Customers use LinkedIn. I know a Private Wealth/Financial Advisor who thought LinkedIn was a waste of time so he didn't create one. A potential client he had met with tried to look him up and didn't find him. She told him that she didn't believe he could be a good money manager if he couldn't manage an online profile! Customers view your LinkedIn like an online dating site. They want to see where you've been, what you've done and what you're doing before they get into bed with you.
Following a company gives you an easy way to keep up on the company's non-front page news. If a company wants to have a PR presence, it couldn't hurt to pay attention to it. It might give you something to talk about in an interview when they ask you what you know about their firms current activities.
LinkedIn "Groups" are just Spam-filled blogs for the most part. I left almost all of them that I had joined when I was in college.
Bottom line: Maintain your LinkedIn Profile, follow some Companies you like and share interesting news articles if you want to have activity. Don't rely on "Connections" to get you anywhere! And PLEASE only add people you feel comfortable talking shop with. Everything else is just noise.
Tags: