Lowest ranked MBA you would attend
(Gorilla, 669 )
on 1/14/12 at 2:42pm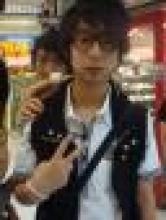 We all know how expensive pursuing MBA can be. Most programs would cost you anywhere from 50-80k a year including living expenses. Then, factor in the opportunity cost of leaving your work for two years, and MBA sure as hell is an expensive credential to pursue.
So, what is the lowest ranked-MBA program that you would consider attending, after factoring in ROI, opportunity cost, and risk/ reward potential?
For me - I wouldn't attend an MBA ranked below U Texas/ UNC range. Getting I-banking or top consulting out of UNC/ U Texas MBA can still be tough, but at least I will get to watch sick sports and have an awesome social life at these schools, which make these two MBA programs worth it to attend in my book.
Upcoming Events
Apr 22 2015 - 8:00am

to

Apr 24 2015 - 5:00pm

Apr 29 2015 (All day)

to

Apr 30 2015 (All day)

May 13 2015 - 8:00am

to

May 15 2015 - 5:00pm

May 30 2015 - 8:00am

to

May 31 2015 - 5:00pm
Poll
What's your favorite possession?
Car
14%
Phone
12%
Watch
7%
TV / Entertainment system
2%
Clothing & accessories
10%
Furniture
1%
Laptop / tablet
17%
Credit card
6%
Xbox One / PS4 etc
3%
Art
2%
Stereo / audio equipment
2%
Nothing, I'm a broke student
21%
Other (add to comments)
5%
Total votes: 380