Maintaining a relationship during b-school
Pages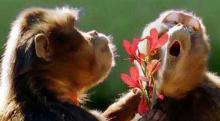 I know this topic is not related to admissions so my apologies in advance if it's not in the right forum.
I am currently in a relationship with a great girl; we've been dating for about 2 years, and even though marriage is not something that's on my mind yet, i could definitely see myself marrying this girl. She applied to business schools during round 1, and I did applications for round 2, for mba as well as mfin. She was lucky enough to get into her first choice and already sent in her deposit, so there's no ambiguity on where she will end up this fall. On my end though, i'm interviewing, and if i don't get into that school i will have to go elsewhere. I also applied to a few european mfin programs, so depending on my options it could become a real long-distance thing.
Question and concerns. From what I have heard from different people, conventional wisdom seems to be that if you and your significant other are going to be in different schools, it's simply not going to work out. I think there's a term called "black friday" or "black october?" To what extent is this true? I would love to hear serious responses from people who may have been in similar situations.
Thanks a lot.
These 6 FREE Financial Modeling Lessons
Can Help You Land Your $100k+ Dream Job
Our Fun Excel Training and Challenge Contest
DCF Modeling, Tons of Free Templates & Video Tutorials
Valuation Lesson on Trading Comps
Cash Flow Modeling and more!
I would normally sell this for at least $200, but we're offering it for free as a sweet bribe to join our community of 350,000+ members. See you on the inside!
Lazy? Join us and get the 6 free lessons with 1 click below!
6 Free Financial Modeling Lessons...and More.
Enter e-mail to get our Modeling Tutorials (Worth $200+)
Upcoming Events
Oct 14 2015 - 8:00am

to

Oct 15 2015 - 8:00am

Oct 14 2015 -

6:00pm

to

7:00pm

Oct 15 2015 (All day)

to

Oct 16 2015 (All day)

Oct 15 2015 - 8:00am

to

Oct 16 2015 - 8:00am
Poll
Long term, which career path interests you the most?
Accounting
0%
Asset Management
8%
Commercial Banking
1%
Consulting
5%
Corporate Finance / Strategy / Development
8%
Entrepreneurship
7%
Equity Research
4%
Fintech
2%
Hedge Fund
20%
Investment Banking
9%
Investment Advisor / PWM
1%
Private Equity
17%
Prop Trading
1%
Real Estate
5%
Sales & Trading
3%
Venture Capital
5%
Other Finance Role (academia, non-profit, government, legal, etc)
1%
Other - Non Finance
2%
Total votes: 532