Market reaction to ER reports
Points)
on 7/10/12 at 9:51pm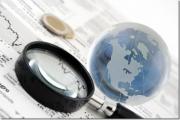 I recently read an academic research report titled Information Content of Equity Analyst Reports. The study examines over 1000 equity research reports written by 50+ sell-side analysts from 11 different banks covering 46 industries. The biggest takeaway from this was that investors place the greatest reliance on the content of security analyst reports when it is a downgrade, and that the market reaction to price targets is most statistically significant compared to other variables.
Is it generally accepted that investors won't rely as much on the content of reports when it is an upgrade or a hold?
Is it generally accepted that the market will react to price targets more than other variables contained in ER reports (e.g. % change in analyst earnings forecasts)?