Consulting - 2nd Year Associate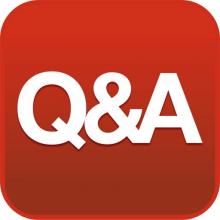 I've gotten a lot of useful - and not so useful - information from this site over the last several years, and I'd like to give back by contributing some real content.
Am finishing up a stint at one of the M/B/B firms and would be happy to answer any questions regarding management consulting - getting in, the job itself, and exit opportunities.
I will not respond to PMs; if you have a question, everyone will likely benefit from the answer.
More about me:
- Went to non-Ivy target school
- Studied undergraduate business
- Main focus areas in terms of content have been industrials and earth materials
Upcoming Events
May 24 2016 - 8:00am

to

May 25 2016 - 8:00am

May 29 2016 (All day)

to

May 30 2016 (All day)

Jun 1 2016 - 8:00am

to

Jun 2 2016 - 8:00am

Jun 8 2016 - 8:00am

to

Jun 10 2016 - 5:00pm

Jun 15 2016 -

7:30pm

to

8:30pm
Poll
Who is your favorite Hedge Fund manager?
Bill Ackman
13%
Steve Cohen
8%
Ray Dalio
18%
Ken Griffin
8%
Carl Icahn
11%
Jim Simmons
5%
George Soros
10%
David Tepper
6%
David Einhorn
9%
Seth Klarman
8%
Other / None of the above
5%
Total votes: 319