M/B/B Consultant Answering Your Questions
Pages
Consulting - 2nd Year Associate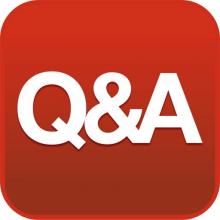 I've gotten a lot of useful - and not so useful - information from this site over the last several years, and I'd like to give back by contributing some real content.
Am finishing up a stint at one of the M/B/B firms and would be happy to answer any questions regarding management consulting - getting in, the job itself, and exit opportunities.
I will not respond to PMs; if you have a question, everyone will likely benefit from the answer.
More about me:
- Went to non-Ivy target school
- Studied undergraduate business
- Main focus areas in terms of content have been industrials and earth materials
Upcoming Events
Feb 5 2016 - 8:00am

to

Feb 6 2016 - 8:00am

Feb 9 2016 -

5:00pm

to

6:00pm

Feb 10 2016 - 8:00am

to

Feb 11 2016 - 8:00am

Feb 14 2016 -

3:00pm

to

4:00pm
Poll
Who do you want to win the superbowl?
Panthers
29%
Broncos
36%
Don't care
35%
Total votes: 201