Mckinsey vs. Goldman Sachs Sales & Trading
(Chimp, 13 )
on 12/14/11 at 12:52pm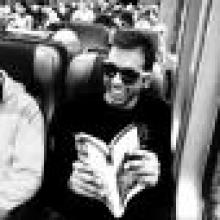 I am very lucky to have two offers this summer as a sophomore and would like to know if anyone had any advice on how to decide between the two.
Both are in NY, and I really loved both while I went through the interview process, but am not really sure what I should be looking at in terms of how to approach this decision.
I am also only a sophomore, so I would have another summer after this one to intern at the other for example if I really did not like it, so that has also been something I've been thinking about.
Anyways any help would really be appreciated!
Thank you
Don't Miss This Awesome Related WSO Content
Upcoming Events
May 30 2015 (All day)

to

May 31 2015 (All day)

May 30 2015 - 8:00am

to

May 31 2015 - 5:00pm

Jun 1 2015 -

6:00pm

to

7:00pm

Jun 2 2015 -

8:30pm

to

9:30pm

Jun 4 2015 - 8:00am

to

Jun 5 2015 - 5:00pm
Poll
What's your favorite suit color for work?
Charcoal / Charcoal pinstripe
24%
Black pinstripe
5%
Brown / Brown pinstripe
2%
Gray / Gray pinstripe
8%
Navy / Navy pinstripe
60%
Other
2%
Total votes: 194