No Industry Selected - No Status Selected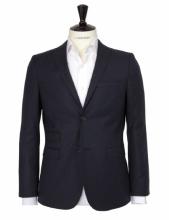 Morning all, I am interviewing at a one of the top 3 mgmt consultancy firms and I have put all my ties in storage (flat is being renovated). First is going to be this Wednesday so internet won't cut it, I need an outlet that is somewhere in London.
The suit I am wearing is more or less this one http://jlindeberg.com/system/search/product.asp?id...
A nicely cut dark blue number (not so dark as it is difficult to distinguish black from blue). I like to wear slightly thinner ties, any recommendations.
Cheers in advance fashion gurus!
The WSO Advantage - Land Your Dream Job
IB Templates, M&A, LBO, Valuation.
30,000+ sold & REAL questions.
Realistic Mock Interviews.
Upcoming Events
May 24 2016 - 5:00am

to

May 25 2016 - 5:00am

May 28 2016 - 9:00pm

to

May 29 2016 - 9:00pm

Jun 1 2016 - 5:00am

to

Jun 2 2016 - 5:00am

Jun 8 2016 - 5:00am

to

Jun 10 2016 - 2:00pm

Jun 15 2016 -

4:30pm

to

5:30pm
Poll
Who is your favorite Hedge Fund manager?
Bill Ackman
13%
Steve Cohen
7%
Ray Dalio
17%
Ken Griffin
8%
Carl Icahn
10%
Jim Simmons
5%
George Soros
10%
David Tepper
6%
David Einhorn
9%
Seth Klarman
9%
Other / None of the above
6%
Total votes: 432