Motivational videos for MBA applicants

HF
)
on 8/1/12 at 1:00am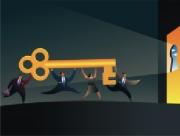 For those of you about to embark on the grueling MBA admissions cycle, here are some videos to get you guys PUMPED UP, so you can go on BEAST MODE.
I hope all of you guys get into your top choices, and live the DREAM for two years.
Good luck, fellow monkeys.
http://www.youtube.com/watch?v=iXprqoz6W2Q
http://www.youtube.com/watch?v=-YmQ2wLq40o