My conversation with HR: The real probability of you entering a Bank's graduate program?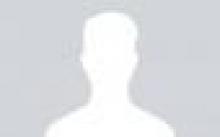 It is less than 1%. No you did not see wrongly. For every graduate position, there are more than 100 people applying and only one will get hired. Even getting a summa cum laude is easier than getting into a bank's graduate program.
I knew it was bad but I did not know it was that bad. For those who made it inside, congrats. For those who don't, don't blame yourself too much.
Upcoming Events
Apr 27 2015 -

8:00pm

to

9:00pm

Apr 28 2015 -

7:00pm

to

8:00pm

Apr 29 2015 (All day)

to

Apr 30 2015 (All day)

Apr 29 2015 -

5:00pm

to

6:00pm
Poll
What's your favorite possession?
Car
14%
Phone
12%
Watch
7%
TV / Entertainment system
2%
Clothing & accessories
10%
Furniture
1%
Laptop / tablet
18%
Credit card
5%
Xbox One / PS4 etc
3%
Art
1%
Stereo / audio equipment
2%
Nothing, I'm a broke student
20%
Other (add to comments)
5%
Total votes: 469