No Industry Selected - No Status Selected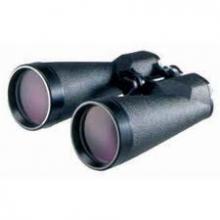 I thought it would be a good idea to share my observations, and my boredom, on IB recruiting at the associate level.
On-campus recruiting: Associates look so happy. I want to be a banker. Nothing like making some money and looking this happy.
The elevators at Credit Suisse offices on Madison sure feel like they are going to fall apart. Are they as old as they appear?
Dammit, my emails to Citi bankers keep getting returned. Oh wait another downsizing. No wonder.
Ahh, that's why the BAML building has all those windows. Otherwise they don't see the light of day. Now I know where all the non-targets end up.
Sign reads: Goldman Sachs On-Campus Presentation Today: Yes, I'm so there. Oh not for recruiting but for the food. Thanks for the lobster dinner and by the way here's my middle finger douchebag. Hopefully that just got me on the GS Elevator Gossip.
Thanks for allowing me to visit Mr. MD at UBS. I was so glad I took 30 minutes out of my life to spend time hearing you complain about why the industry sucks and people shouldn't go into banking.
Without a doubt Barclay's has the best free pens.
One word to sum up Lazard: Weirdos
Office visit: Damn, analysts and associates look miserable. Analysts look tired but they still have that glow. It's clear that deep down they still have hope but associates just look pissed. Forget my first observation. Maybe I don't want to be an associate.
Upcoming Events
May 28 2016 - 10:00pm

to

May 29 2016 - 10:00pm

Jun 1 2016 - 6:00am

to

Jun 2 2016 - 6:00am

Jun 8 2016 - 6:00am

to

Jun 10 2016 - 3:00pm

Jun 11 2016 - 6:00am

to

Jun 12 2016 - 6:00am

Jun 15 2016 -

5:30pm

to

6:30pm
Poll
Who is your favorite Hedge Fund manager?
Bill Ackman
14%
Steve Cohen
8%
Ray Dalio
17%
Ken Griffin
8%
Carl Icahn
10%
Jim Simons
4%
George Soros
9%
David Tepper
6%
David Einhorn
9%
Seth Klarman
8%
Other / None of the above
7%
Total votes: 556