***OFFICIAL 2011 FT ROOMMATE THREAD***

IB
Points)
on 11/21/10 at 12:51pm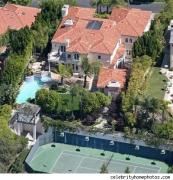 So I know many of us are moving to the city and are looking for roommates. In keeping with the last thread, I think it would be helpful for everyone to post the following information:
City: NYC
Preferred Areas: FiDi, TriBeCa, SoHo, Greenwich Village fairly open as long as it's near a subway
Start Date: July 1st
Lease Start: After June (Prefer mid June)
Position: FT Analyst - IBD at a BB
Total Roommates: 2-4
Your Gender: Male
Roommate Gender: No preference
Budget: up to 1500(lower is better)
Contact: PM
I know it's a little early but at least this way we get to know each other for a while longer.
I'm talking about liquid. Rich enough to have your own jet. Rich enough not to waste time. Fifty, a hundred million dollars, buddy. A player. Or nothing.