Plans With Your Bonus?
IB
Points)
on 8/10/12 at 12:30pm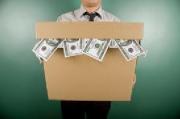 Generally, analysts are unhappy with their numbers...definitely down from last year but curious what you guys are planning to do with your bonus?
Personally, I'll probably buy a nice watch, have a wild Labor Day weekend, and throw the rest into savings and investments.