Private Equity MegaFund Recruiting Process - Summer 2013
Points)
on 1/16/13 at 4:00am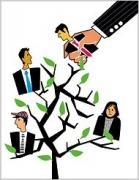 Hey,
As we approach the beginning of the 2013 process, wanted to get the updates on Funds that people are in contact with. We can make this an official thread if people would like.
I have been to a few cocktail events and coffee chats with Apollo, KKR, BX. However, I am more interested in their Credit/Special Sits businesses but I know they begin at the same time.
I was told by KKR (know a senior person in HR) that their process will start Jan 7th regardless of when everyone else goes.
Few ques.
Assuming the mega funds go Mon Jan 7th, is it fair to say that most people will have offers by the that weekend?
Also, anyone familiar with credit/distressed sides like KKR Asset Management and Apollo Distressed do they have Case Studies/model tests?
Any additional info anyone else can provide would be helpful.
Tags: