Private Equity Recruiting Q&A

Points)
on 3/16/12 at 11:16pm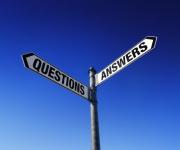 Have been getting more than a few inbound PE recruiting questions VIA PM, happy to field them here for everyone's benefit. The recruiting process has really shaken up this year and is a pretty significant source of anxiety given how opaque and unexpected it is.... So figured this may be a better forum than PM so everyone can benefit from it.
For those of you hyper-competitive monkeys out there's that have firm-specific question and don't want to divulge info, you can still PM me and I'll try my best to answer it when I can.
Let's try to limit questions to those pertaining to the new recruiting process... I.e. MM recruiting now, megafunds doing "fireside chats" in an attempt to keep the best candidates on ice until they kick off their recruiting much later.... most of the other questions can be answered somewhere else on this forum or the internet..