Saying Sorry at Work

IB
Points)
on 6/9/12 at 11:59am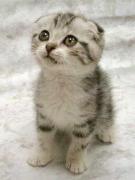 The other week I read an article on why women shouldn't say "sorry" so much at work (http://tinyurl.com/bpnpfkv), and while I disagreed with some points, it made me much more self-conscious about apologizing at work. Do the male analysts say it as much as I do? If they fuck up, how do they handle it? I haven't really ever noticed the frequencies with which people say "sorry," so I had no idea, and decided to conduct an experiment.
The next week I attempted to conduct my analyst duties without apologizing for anything. This was more difficult for me than it might seem, since I'm the type of person who, when running into inanimate objects, apologizes to them. But, there were many situations I encountered where I was surprised at how simple it was to drop the "I'm Sorry." For example, if I made a typo, instead of a "Sorry, let me fix that right away," I would just fix it as quickly as possible and say "The changes you requested are attached." However, every Southern bone in me still felt the need to apologize, since I was raised that it's the polite thing to do. I didn't notice any members of the team reacting differently, but who knows what they are thinking to themselves.
So I come to you guys to ask whether you think this is a good strategy. As a woman in investment banking, the last thing I want to do is appear "weaker" by apologizing a lot -- but isn't that true for any analyst, regardless of gender? So, monkeys, how often do you say sorry at work? Or, when do you think sorry is appropriate or not appropriate? Should you save it for the "big" screw-ups? And, finally, do you think there's a difference between how "sorry" is perceived if said by a man vs. a woman? Having given myself an internal feedback loop thinking about this stuff, I'd like to hear outside thoughts.
Tags: