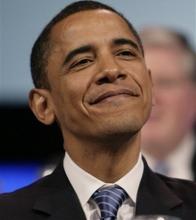 ''Earlier today, in what will come as a surprise only to members of the administration, the company which proudly held the rights to the world's largest solar power project, the hilariously named Solar Trust of America ("STA"), filed for bankruptcy.
And while one could say that the company's epic collapse is more a function of alternative energy politics in Germany, where its 70% parent Solar Millennium AG filed for bankruptcy last December, what is relevant is that last April STA was the proud recipient of a $2.1 billion conditional loan from the Department of Energy, incidentally the second largest loan ever handed out by the DOE's Stephen Chu.'
http://newsandinsight.thomsonreuters.com/Legal/New...
Upcoming Events
May 29 2016 (All day)

to

May 30 2016 (All day)

Jun 1 2016 - 8:00am

to

Jun 2 2016 - 8:00am

Jun 1 2016 -

4:00pm

to

5:00pm

Jun 8 2016 - 8:00am

to

Jun 10 2016 - 5:00pm

Jun 8 2016 -

5:30pm

to

6:30pm
Poll
Who is your favorite Hedge Fund manager?
Bill Ackman
14%
Steve Cohen
8%
Ray Dalio
16%
Ken Griffin
8%
Carl Icahn
10%
Jim Simons
4%
George Soros
9%
David Tepper
6%
David Einhorn
8%
Seth Klarman
9%
Other / None of the above
9%
Total votes: 640