Solyndra was just the appetizer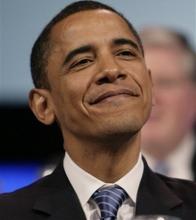 ''Earlier today, in what will come as a surprise only to members of the administration, the company which proudly held the rights to the world's largest solar power project, the hilariously named Solar Trust of America ("STA"), filed for bankruptcy.
And while one could say that the company's epic collapse is more a function of alternative energy politics in Germany, where its 70% parent Solar Millennium AG filed for bankruptcy last December, what is relevant is that last April STA was the proud recipient of a $2.1 billion conditional loan from the Department of Energy, incidentally the second largest loan ever handed out by the DOE's Stephen Chu.'
http://newsandinsight.thomsonreuters.com/Legal/New...
The WSO Advantage - Land Your Dream Job
Upcoming Events
Jul 5 2015 - 8:00am

to

Jul 6 2015 - 8:00am

Jul 5 2015 -

4:30pm

to

5:30pm

Jul 6 2015 - 8:00am

to

Jul 7 2015 - 8:00am

Jul 6 2015 -

7:30pm

to

8:30pm

Jul 7 2015 - 8:00am

to

Jul 8 2015 - 8:00am
Poll
What's your current monkey status?
In undergrad
36%
Recent grad, looking for work
7%
In a graduate program (MBA, MSF etc)
8%
Recent MBA/MSF or equiv graduate, looking for work
1%
Currently work full time in finance, 0-5 years
35%
Currently work full time in finance, 5+ years
3%
Currently work in another field
6%
Quit finance / left by choice / retired
0%
Recently laid-off from a finance position
1%
Other (in high school, actual monkey, etc)
2%
Total votes: 340