Solyndra was just the appetizer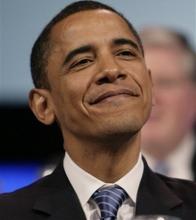 ''Earlier today, in what will come as a surprise only to members of the administration, the company which proudly held the rights to the world's largest solar power project, the hilariously named Solar Trust of America ("STA"), filed for bankruptcy.
And while one could say that the company's epic collapse is more a function of alternative energy politics in Germany, where its 70% parent Solar Millennium AG filed for bankruptcy last December, what is relevant is that last April STA was the proud recipient of a $2.1 billion conditional loan from the Department of Energy, incidentally the second largest loan ever handed out by the DOE's Stephen Chu.'
http://newsandinsight.thomsonreuters.com/Legal/New...
The WSO Advantage - Land Your Dream Job
These 6 FREE Financial Modeling Lessons
Can Help You Land Your $100k+ Dream Job
Our Fun Excel Training and Challenge Contest
DCF Modeling, Tons of Free Templates & Video Tutorials
Valuation Lesson on Trading Comps
Cash Flow Modeling and more!
I would normally sell this for at least $200, but we're offering it for free as a sweet bribe to join our community of 350,000+ members. See you on the inside!
Lazy? Join us and get the 6 free lessons with 1 click below!
6 Free Financial Modeling Lessons...and More.
Enter e-mail to get our Modeling Tutorials (Worth $200+)
Upcoming Events
Oct 7 2015 - 8:00am

to

Oct 9 2015 - 5:00pm

Oct 7 2015 - 8:00am

to

Oct 8 2015 - 8:00am

Oct 7 2015 -

7:00pm

to

9:30pm

Oct 7 2015 -

7:00pm

to

8:00pm
Poll
Long term, which career path interests you the most?
Accounting
0%
Asset Management
8%
Commercial Banking
1%
Consulting
5%
Corporate Finance / Strategy / Development
8%
Entrepreneurship
7%
Equity Research
4%
Fintech
2%
Hedge Fund
19%
Investment Banking
9%
Investment Advisor / PWM
1%
Private Equity
17%
Prop Trading
1%
Real Estate
5%
Sales & Trading
2%
Venture Capital
5%
Other Finance Role (academia, non-profit, government, legal, etc)
1%
Other - Non Finance
2%
Total votes: 423