Some Thoughts on Interviews

EN
Points)
on 10/28/11 at 4:14pm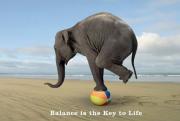 A few weeks ago, my father set up a meeting for me with his bosses boss. This guy basically runs wealth. This guy was brought out of retirement, in his mid-50's, to help a friend of his rebuild the WM division at the BB where my old man works.
After a few minutes with him, he basically flat out said that I suck tremendously at interviews. This isn't really news to me. I've managed to get past a few phone screeners at BB's and Tech giants, but botched all my final round interviews when I finally got to HW.
He gave me some pointers on interviewing, and put some things into perspective which I had never really thought about before. Throughout school, I always thought I would be good at interviews. I am a social person, I've got lots of friends, and I don't mind talking about myself. I was wrong.
He also said that school career centers give terrible interview advice, which is definitely true. I went to my school's career center once and it was terrible for this kind of advice. This man has hired and coach tons of kids from all sorts of colleges, including top MBA's, and he said that career centers do a terrible job at teaching interviewing skills.
Bottom line, his advice was simple. Buy an interview guide, write out answers to 100 expected questions, practice in the mirror, etc. His point is that we all spend hours working hard for our GPA's and at our Extra-curriculars and internships, but we hardly spend any time practicing interviews at all.
Its true. I have pretty good stats, good enough at least to land me an interview with a BB or to be flown out to Google HQ (it is awesome by the way). Yet, I had never THOROUGHLY practiced my interviewing skills beforehand. After this meeting, I felt like crap. I realized that had I prepared better for my final round interviews, I'd be working at a sick job right now, instead of being unemployed.
So here are some key take away points from this post.
1. There are no guarantees. My father has worked on Wall Street for 30 years. My mother worked on WS for 8 years before leaving to have me. They have built up an extensive network of people in the industry, who were able to help me out when I was looking for a job. Again, I've got good stats. I graduated cum laude from a 51 (urgh if only it was 50!) US News School (Fordham, if you are too lazy to look at my profile). My thesis is going to be published next year. I had work experience at Morgan Stanley (back office). Despite my network and my credentials, I still couldn't land a job in the industry, because I did not put in the time to interview well.
If you think that your network of one guy from some random message you sent him on LinkedIn is going to guarantee you a job at a BB, you are mistaken. My dad has been in the industry 30 years and couldn't get me a guarantee of the job. Unless you are the son or daughter of a major client, there are no guarantees.
2. Buy the guides, do the work
I wish I stumbled upon Wall Street Oasis early my sophomore year, instead of a few weeks after my BB interviews junior year. This site is an incredible resource, and if you are looking to break in, you need to be on it everyday. Note, I am not being paid or anything to say this, I just really love the site. I've also checked out the interview guides, and I would highly recommend buying them. Better yet, buy the videos (although I haven't taken a peek at these yet). It takes money to make money, so spend less at the bar and more on the tools you need to improve your skills to land the job.
Also, put in the time and do the work. If you are a sophomore or freshman, now is the perfect time to get started. Spend perhaps an hour a week either practicing your interviews or networking. It takes a combination of the two to break into this industry. It will pay off big time. My old roommate is in IBD at a BB, and its because he was the one to put in the time working on his interview skills.
I'm fortunate enough to have an interview coming up with a very large tech firm next week. This time around, I'm taking it very seriously. I'm putting in the time, I'm preparing answers before hand, and when I get to final rounds, I'll be spending time practicing in front of the mirror or with a friend. Leave some love in the comments below and wish me luck.
Put in the work, leave no regrets on the field.
In college, I always regretted not putting more work into my studies in high school. I was a B+ student in AP and honors classes. You are lazy if you are like me, scoring 5's on all your tests but pulling B's in the classes.
Now, I put the work in my studies during school, but I didn't put the work in when it came to interviewing. Put the work in. Network hard, practice interviewing, and you will graduate with that offer for an awesome job.
I'll leave you all with a quote from Vince Lombardi, an alumnus of my alma mater Fordham
Any man's finest hour, the greatest fulfillment of all that he holds dear, is that moment when he has worked his heart out in good cause and lies exhausted on the field of battle.