Stern vs Sloan vs Yale MBA for IB job
?
)
on 2/25/12 at 3:23pm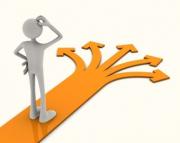 Got accepted in Stern, Sloan and Yale MBA programs and having hard time deciding where to go. I want to get a job in IB after graduation and it seems that Stern has a great name in finance. But MIT Sloan is ranked much better than Stern. I think I am not considering Yale at this point. Any opinions?
Highest Ranked Content
<em>Mine is a story with various parts; you can find details on my life as a Big 4 auditor in my AMA <a href="http://www.wallstreetoasis.com/blog/ama-big-4-auditor"><strong>here</strong></a> and my path to final rounds with a PE firm <a...
Lessons From a PE Superday
I am Turtle. 11 items to maximize your human and career potential. I get networking requests from fresh graduates so often, that I wish I could just refer them to this list. I graduated from top-tier undergrad and mba programs, top 3 in both, arguably #1 in both. I started my career on sell...
11 Steps to Becoming a Finance Jedi
There has been a lot of discussion around Wall Street taking the nation's best and brightest away from more honorable fields, and how the work/life of Wall Street isn't what it used to be. Two main sources of this: an article titled "How a Duke Undergrad With No Finance Background Got...
Young Money? Perception vs Reality on Wall Street
<strong> What is your current job title and a one-sentence description of your primary job responsibility? </strong> Junior Stock Picker What are previous positions you have held and how many years of experience do you have? Corporate Strategy Analyst (~2...
Interview with Simple As...Hedge Fund Analyst
So everything comes full circle. I've been coming on this website for 7 years now. It was a huge source of information when I was first learning about the industry. I was super eager and literally read every single post from a few of the contributors that I respected (big shout out to...
Leaving the buyside
At the start of 2008, I was a grain trader with less than one year of full-time experience who, through a series of strange events, found himself as the de facto head of my desk's P&L. Although I had a senior trader who was supposedly in charge, he had brought his own book of business to...
What I Learned From Losing $1.2 Million
So, this question keeps coming up, "if I negotiate with a prospective employer, will I piss them off or ruin my chances?"  I wanted to share the perspective of the person hiring and give you a couple of examples of what happened with people I have hired who were being paid below...
How to negotiate for more money during the interview process
It's been a long journey and it was a huge relief when I landed this offer. I had two super days on the same day with a good MM and <span class='keyword_link'><a...
Non-Target Landed a Bulge Bracket IB SA in NYC
I am a 20+ year veteran and Managing Director in the M&A and <span class='keyword_link'><a href="http://www.wallstreetoasis.com/finance-dictionary/private-equity-overview">private equity</a></span> business who has both <span...
AMA: Managing Director in the M&A and PE business w/ 20+ years experience
Fellow Monkeys, I don't often post, and I keep my commenting to a minimum. However, I recently picked up and finished a new book many of you have likely heard of, Young Money. I found the writer to be biased against the banking lifestyle, and the analysts he tracks, for the most part,...
Going From IB to Starting a Business and Back - My Personal Experience
Upcoming Events
Mar 7 2014 - 8:00pm - 10:00pm

Mar 14 2014 - 2:00pm - 5:00pm

Mar 15 2014 - 8:00am - Mar 16 2014 - 5:00pm

Mar 15 2014 - 8:00am - Mar 16 2014 - 5:00pm

Mar 20 2014 - 9:00am - Mar 22 2014 - 5:00pm
Recent Jobs
Poll
Silver Banana Rankings
| User | Silver Bananas |
| --- | --- |
| Edmundo Braverman | 1466 |
| TNA | 1380 |
| CompBanker | 1057 |
| IlliniProgrammer | 880 |
| UFOinsider | 832 |
| happypantsmcgee | 822 |
| BlackHat | 749 |
| TheKing | 701 |
| Marcus_Halberstram | 545 |
| rufiolove | 539 |
Top WSO Members
| User | Banana Points |
| --- | --- |
| Edmundo Braverman | 16810 |
| TNA | 15435 |
| WallStreetOasis.com | 13440 |
| UFOinsider | 12341 |
| IlliniProgrammer | 10677 |
| happypantsmcgee | 10306 |
| CompBanker | 9365 |
| AndyLouis | 8261 |
| D M | 6520 |
| BTbanker | 6195 |