Stern vs Sloan vs Yale MBA for IB job
Pages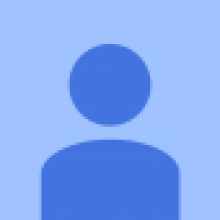 Got accepted in Stern, Sloan and Yale MBA programs and having hard time deciding where to go. I want to get a job in IB after graduation and it seems that Stern has a great name in finance. But MIT Sloan is ranked much better than Stern. I think I am not considering Yale at this point. Any opinions?
The WSO Advantage - Investment Banking
Don't Miss This Awesome Related WSO Content
Upcoming Events
May 28 2015 -

5:30pm

to

6:30pm

May 30 2015 (All day)

to

May 31 2015 (All day)

May 30 2015 - 8:00am

to

May 31 2015 - 5:00pm

Jun 1 2015 -

6:00pm

to

7:00pm

Jun 2 2015 -

8:30pm

to

9:30pm
Poll
What's your favorite suit color for work?
Charcoal / Charcoal pinstripe
24%
Black pinstripe
4%
Brown / Brown pinstripe
2%
Gray / Gray pinstripe
8%
Navy / Navy pinstripe
60%
Other
2%
Total votes: 162