superfoods?
Points)
on 5/26/12 at 5:00am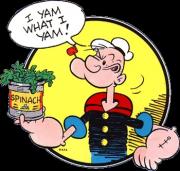 We're busy and we don't have time to eat vegetables. I've been doing research on "superfoods" and vegetables that provide most everything you need in one pop, ie wheat grass, alfalfa sprouts, and swiss chard. I need to get something fresh in my diet besides just pills (see below). Any recommendations for something easy and quick to cook up or throw in the blender?
Anyone have any good recipes for homemade shakes you make?
What are the best supplements to take?
Current regimen:
-general multi
-vitamin E
-protein shake w/ aminos
-fish oil pills
Thanks
-A.L.