The Other Road: Corporate Development Associate Fielding Questions
The Other Road: Corporate Development Associate Fielding Questions
Pages
Corporate Development - Director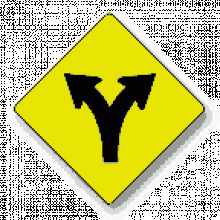 Mod note: Click here to see all of our q&a's and interviews
Given the multiple requests I got in another thread I've decided to follow in 10xleverage's footsteps.
To give you some background, I graduated from Harvard undergrad in 2008. After graduation I moved to the bay area to join the 2 year finance leadership analyst program at a F500 tech company. The program place analysts in 6 month assignments in various finance and strategy groups across the company. You can be assigned to typical FP&A (financial planning & analysis) groups, corporate development (M&A), corporate or divisional strategy groups, corporate treasury (work on the trading floor helping to manage a particular asset portfolio), internal audit, market & competitive intelligence teams, etc. After finishing the program I joined the corporate development team in what is considered a 1st year associate role.
Feel free to ask all you ever wanted about corporate finance, corporate strategy, corporate developement, or anything else.
The WSO Advantage - Corp Fin, Corp Dev. & More
Upcoming Events
Nov 25 2015 - 8:00am

to

Nov 26 2015 - 8:00am

Nov 26 2015 - 8:00am

to

Nov 27 2015 - 8:00am

Nov 29 2015 - 8:00am

to

Nov 30 2015 - 8:00am

Nov 29 2015 -

12:00pm

to

1:00pm

Nov 30 2015 -

7:00pm

to

8:00pm
Poll
Long term, which career path interests you the most?
Accounting
1%
Asset Management
10%
Commercial Banking
1%
Consulting
4%
Corporate Finance / Strategy / Development
9%
Entrepreneurship
6%
Equity Research
3%
Fintech
2%
Hedge Fund
18%
Investment Banking
9%
Investment Advisor / PWM
1%
Private Equity
16%
Prop Trading
2%
Real Estate
6%
Sales & Trading
3%
Venture Capital
6%
Other Finance Role (academia, non-profit, government, legal, etc)
1%
Other - Non Finance
2%
Total votes: 1168