To absolutely kill technical interviews
IB
Points)
on 6/9/12 at 1:00am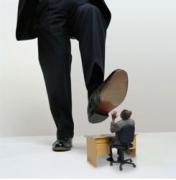 So I'm prepping for ft ib internships coming in the falls.
So far, I've read and I'm planning to skim again the WSO guides, 400Qs guide from M&I, and Vault.
I also have Investment Banking Valuation, LBO, M&A by Joshua Rosenbaum et al., which I have not started reading yet.
First of all: do I have enough resources to be able to answer 100% of technicals asked? If not, what else should I study?
Second, I need a routinized system to keep up with them. I currently have two part time internships to keep me busy throughout the day. I was thinking of putting aside half an hour to an hour every night and study more intensely on weekends. But I'm afraid I might forget them come closer to the interviews, if I start now.
So for those of you already in the industry, what was your strategy of keeping up with technicals leading up to the recruiting period?
Thanks.