Walk-in "cold call" question
Pages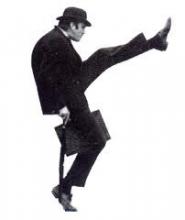 Hey guys, looking for some advice. So I've been knocking on a few doors recently by making early morning drop ins which is a great experience btw. While doing my research of firms, I became more focused on understanding the strategies and culture (boutique and medium sized firms) which has helped preparing the resume and cover letter for the firms.
Have a question regarding two walk-ins I'm planning: I noticed at one firm that not only is the VP overlooking HR an alumni of my uni, but so is over a third of the IM and PWM team. At the other firm, VP of HR is also an alumni and about half the analysts. What is the best way to approach and utilize from the alumni connection or is it something they will notice or bring up on their own if felt appropriate? All this assuming I get a face to face but advice regarding email/cl would be helpful as well.
Cheers,
T
The WSO Advantage - Land Your Dream Job
These 6 FREE Financial Modeling Lessons
Can Help You Land Your $100k+ Dream Job
Our Fun Excel Training and Challenge Contest
DCF Modeling, Tons of Free Templates & Video Tutorials
Valuation Lesson on Trading Comps
Cash Flow Modeling and more!
I would normally sell this for at least $200, but we're offering it for free as a sweet bribe to join our community of 350,000+ members. See you on the inside!
Lazy? Join us and get the 6 free lessons with 1 click below!
6 Free Financial Modeling Lessons...and More.
Enter e-mail to get our Modeling Tutorials (Worth $200+)
Upcoming Events
Oct 7 2015 - 8:00am

to

Oct 9 2015 - 5:00pm

Oct 7 2015 - 8:00am

to

Oct 8 2015 - 8:00am

Oct 7 2015 -

7:00pm

to

8:00pm

Oct 7 2015 -

7:00pm

to

9:30pm
Poll
Long term, which career path interests you the most?
Accounting
0%
Asset Management
7%
Commercial Banking
1%
Consulting
5%
Corporate Finance / Strategy / Development
8%
Entrepreneurship
7%
Equity Research
4%
Fintech
2%
Hedge Fund
19%
Investment Banking
10%
Investment Advisor / PWM
1%
Private Equity
17%
Prop Trading
1%
Real Estate
5%
Sales & Trading
3%
Venture Capital
5%
Other Finance Role (academia, non-profit, government, legal, etc)
1%
Other - Non Finance
2%
Total votes: 442