What I should do with life?
EN
)
on 12/5/11 at 1:29am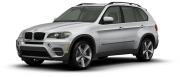 I'm only just a sophomore year of college.....majoring in Econ.....at a top 20 school (not the high end)....So, I guess I'm not a target student for IB or Consulting (don't have the best grades....so far I have a 3.3 GPA).....
I really don't know what I should do with my life? I don't know what career I should go into....Any suggestion?
I come from a pretty well off family. My father runs a business in Korea (making around 700K-800K) a year (perhaps 8-9 million in net worth).....(am the only kid)
My grandfather is extremely wealthy (around 70-80 million area) but my father has two brothers and there comes the "estate tax" which will rob 50% of it