What to read in the morning?
IB
)
on 12/3/12 at 6:45am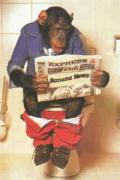 Hi all,
I wanted to ask for recommendations on what websites to read in the morning to 1) know what the current events are in the markets 2) to learn new things about the finance world.
Any recommendations? Thanks a lot!
"You see that building? I bought that building ten years ago. My first real estate deal. Sold it two years later, made an $800,000 profit. It was better than sex. At the time I thought that was all the money in the world. Now it's a day's pay."