What's Your Take on Sourcing?
IB
Points)
on 5/25/10 at 7:56pm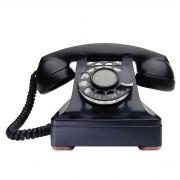 As PE recruiting is getting underway, I've been seeing some opportunities with PE firms that do sourcing. What's your guys' take on it? Is it really that bad? Are you literally hitting the phones all day and not learning anything?
I talked to a friend and he had an interesting take on it, "I'd rather be calling CEOs than doing due diligence all day." Kind of got me thinking whereas previously I was very much against the whole sourcing model. There seems to be a lot of top notch firms that do sourcing:
"Sequoia Capital (late stage), TA Associates, Summit Partners, Bessemer Venture Partners (late stage), VantagePoint Venture Partners (late stage), Battery Ventures, Insight Venture Partners, Platinum Equity, Spectrum Equity, Technology Crossover Ventures, Pequot Ventures, Concert Capital Partners, The Carlyle Group, Updata Partners, Polaris Ventures, Menlo Ventures."
From this thread: http://www.wallstreetoasis.com/forums/boston-private-equity-firms
Any thoughts or opinions would be appreciated, especially if you work/worked at a sourcing PE fund.